Our Dark Bay Rocking Horse is one of the most popular we make, individually carved to a very high specification using tulipwood, an American hardwood - and mounted on an ash safety stand. This horse is hand carved and finished by our own highly skilled team, stained to resemble a dark bay horse!
It features top grade leather bridle and saddlery, including padded knee rolls and quilted numnah, handstitched leatherwork, real horsehair mane and tail on hide, solid brass buckles and is mounted on an ash safety stand with turned posts.
Approximate size:53" long x 42" high x 18" wide(1346 x 1066 x 457mm). This horse is suitable for riders aged 3 - 9 years.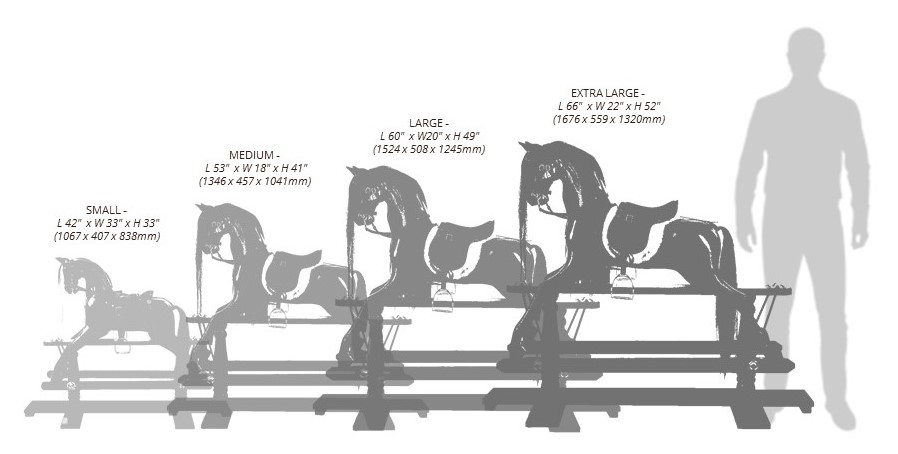 This product hasn't received any reviews yet.